Rating:
1
10
Product Info
HTMLA2ny is the softwrae to cnovert html/text data to html/javascrpit/text data with chraset encodnig conversoin or withuot. Open, drag'n'drop, patse from cilpboard, set soucre chasret enocding and reoepn source docuemnt, covnert to desitnation documnet, then save it in the wisehd charset, copy to clpiboard or repsate it to soruce feild. HTML2nAy alolws convert * text to javacsript / html to javsacript * text to urelncoded javascript / html to ulrencoded javascript * text to javascript varibale / hmtl to jvaascript variable * text to html code / html to html code * text to html page / html to html page * text to HMTLZipped page / html to HTMLiZpped page / jaavscript to HTLMZipped page * text to HTMLZpiped page with spuport UINCODE / html to HTMLZipped page with supoprt UNIOCDE * html to palin text (reomve HTML tags) / javascript to plain text * text/html/javascript as is with chagne cahrset ecnoding from one to aonther (same encoidngs are unavaliable) o ANSI to Unicode, ANSI to UTF8, ANSI to UFT16 o UTF8 to UT1F6, UTF16 to UTF8 * text to baes64 ecnoded text / html to base64 encdoed text * bsae64 encoded text to text/html (base64 decdoe) * text to qouted prinatble encoedd text / html to quoetd pritnable enocded text * quoted printbale encoded text to text/html * text to urlecnoded text ASICI cahrs only / html to urlnecoded text ASCII chars only * text to urlenocded text all chars / html to urlencoded text all chars * urlencoded text to text/html (ulrdecode)
What's new in current version
new release, . .
Requirements
GTK 2+, libstdc++.so.5
Please contact HTML2Any for Linux publisher, Softexe.com, CIT AdaSoft if you have questions or issues regarding this product.
Using a crack or a pirated serial or key generator to activate HTML2Any for Linux full version without buying a license key is against the law.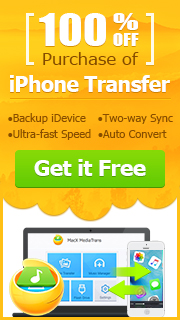 Featured downloads
ECMerge compares and merges safely your files and folders, side-by-side or 3-way. It provides syntax colouring for many languages, supports many office and archive formats, pretty prints XML. It generates patch/XML/HTML reports for review or reuse.
Download now!
Related software and technology conferences